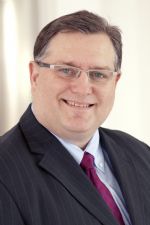 About the Presenter:


Prof. Dr. med. Gerd U. Auffarth, MD, FEBO is an associate professor at the University of Heidelberg, chairman of the department of ophthalmology and head of the IVCRC (International Vision Correction Research Centre) and the David J Apple Laboratory at the University of Heidelberg, Germany. His research interests include cataract, cataract surgical techniques and technology, intraocular lenses (accommodative, multifocal, toric, aspheric, blueblocker and surface modified IOLs), implants, viscoelastic, refractive laser technology and surgery (femtosecond laser, excimer laser technology) diagnostic tools (corneal topography, wave front analysis, scheimpflug technology, ultrasound biomicroscopy), cornea (keratoplasty, surface diseases).
He has received several awards for his scientific work and has given lectures and presentations at numerous scientific conferences worldwide.