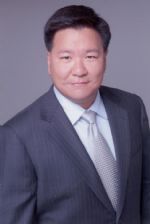 About the Presenter:


Y. Ralph Chu, M.D., founder and medical director of Chu Vision Institute and Chu Surgery Center, is recognized as an international leader in cataract and refractive surgery. He is a fellowship-trained corneal specialist whose practice focuses on refractive, cataract, and corneal surgery. Dr. Chu is a recognized opinion leader, innovator and global voice for research aimed to improve and impact eye health for patients of all ages, cultures and economic conditions.

With a personal commitment to forge new frontiers in the field of ophthalmology, Dr. Chu regularly participates in clinical evaluations and FDA studies regarding cataract and intraocular lens implantations, phakic lens implantations, laser vision correction, and ocular therapeutic treatments. To date Dr. Chu and his team have participated in more than 50 FDA clinical trials.

Recently Dr. Chu formed the Chu Vision Foundation, a non-profit organization dedicated to bringing vision correction technology and resources to underserved communities across the globe. Foundation efforts for 2014 include travel to Vietnam and Kenya where Dr. Chu will serve as a volunteer unit chief and will teach local doctors new surgery techniques.

As a prominent global lecturer and surgeon, Dr. Chu is a leading authority on modern technological advances in cataract and refractive surgery. He has authored several textbook chapters, writes articles for industry journals and publications, and serves on numerous editorial boards. Dr. Chu is also a member of the American Academy of Ophthalmology, the American Society of Cataract and Refractive Surgeons, the International Society of Refractive Surgery, along with 21 other professional memberships.

Dr. Chu received his medical degree from Northwestern University Medical School in Chicago, Illinois, where he was a member of the Alpha Omega Alpha Honor Society. He completed an internship at Evanston Hospital and an ophthalmology residency at Duke University Eye Center in Durham, North Carolina. Dr. Chu then completed a fellowship in cornea and external disease, refractive, cataract and lens implant surgery and glaucoma in Minneapolis. He holds professorships at the University of Minnesota Medical School and the University of Utah, Moran Eye Clinic.

Additionally, Dr. Chu has become a sought after resource for numerous broadcast media outlets and has been honored by selection to participate on the editorial boards of Cataract and Refractive Surgery Today, Review of Ophthalmology, Eye World Magazine, Refractive Surgery Quarterly, Premier Surgeon and Ophthalmology Management, and New Ophthalmologist. Dr. Chu has lectured and taught physicians on nearly every continent including Asia, Australia, and Europe, and is a much sought-after speaker, both nationally and internationally, on cataract and refractive surgery.