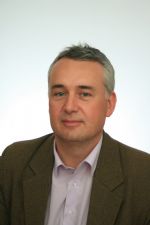 About the Presenter:



Andrzej Grzybowski, MD, PhD, is a Professor of Ophthalmology and Chair of Department of Ophthalmology, University of Warmia and Mazury, Olsztyn, Poland and Head of the Department of Ophthalmology at Poznan City Hospital, Poznan, Poland. His major areas of expertise are cataract surgery, presbyopia treatment, clear–lens exchange; vitro-retinal surgery, glaucoma pathogenesis, neuro-ophthalmology, and history of ophthalmology. He is a member of European University Professors of Ophthalmology (EUPO), ESCRS, Euretina, ASCRS, EVER, International Fellow of AAO, expert of European Medicines Agency, programme coordinator for World Congress of Ophthalmology, reviewer for the Innovation and Technology Support Programme, Hong Kong, and for the International Projects and Grants Reviewer, College of Optometry, London.
He is involved in editorial work in collaboration with many prestigious journals, as associate editor (Acta Ophthalmologica), section editor (Clinics in Dermatology, Neuro-Ophthalmology), editor in chief (Archive of the History and Philosophy of Medicine), editorial board member (Saudi Journal of Ophthalmology) and reviewer of more than 20 journals (including Ophthalmology, Retina, BJO, Brain, and Ophthalmic and Physiological Optics). Author of more than 230 international peer-reviewed papers.