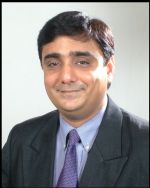 About the Presenter:


Dr. Kumar Doctor
CEO , Doctor Eye Institute, Mumbai
President, IIRSI 2013-2014

Dr. Kumar J. Doctor specializes in removal of spectacle power by Excimer laser with LASIK surgery and Cataract Removal by Phacoemulsification with foldable and Multifocal I.O.L Implantation.He is a member of ASCRS, ESCRS, AIOS, MOS, BOA and AIIS etc and has held the post as member of scientific committee in AIOS for 6 years. He regularly conducts IC at MOS, AIOS, ASCRS and ESCRS and presents free Papers/ Posters and Videos on Cataract and Lasik.

He has received several awards & contributed many chapters in ophthalmology including Daljit Singh Gold Medal Award by then Chief minister of Maharashtra, Shri Vilasrao Deshmukh and Best Academic Private Practitioner Award in the silver jubilee conference of MOS .

Dr. Kumar has received Best Paper Award at ASCRS, Best Video Award at APAO and his poster was awarded 2nd prize in keratorefractive category in ASCRS 2011. At 12th Schwind World User's Meet Dr. Kumar was declared and awarded 'First Ophthalmic Surgeon in the world" who successfully performed Presbyopic Lasik in Pseudophakic patients with brilliant results.