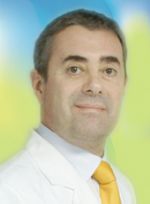 About the Presenter:


Eusebio García Riccomini is an ophthalmology physician.
He was born in Santiago, Chile . He was graduated like surgeon from Catholic University of Chile in 1983 and like ophthalmologist in 1986 and he participated in the creation of Ophthalmology Service in Clinical Hospital of the Catholic University.
Also, in 1992 he inaugurated his own clinic called Providence Clinic Ophthalmology, which it was one of the first Refractive Clinic in Chile. Currently, he serves as medical director in Providence Clinic Ophthalmology and he practiced as a Cornea and Anterior Segment disease specialist.
He is titular member of many societies of ophthalmology like AAO, ASCRS, ESCRS, PAAO and ALACCSA-R between others.