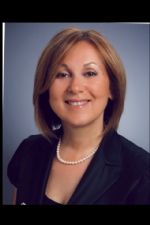 About the Presenter:


Prof Akova was trained at Cornea department in Moorfields Eye Hospital, London, England and she completed her subspecialty training through a Cornea fellowship in Wilmer Eye Institute at Johns Hopkins University, Baltimore USA and an Ocular Immunology fellowship in Massachusetts Eye and Ear İnfirmary, Boston, USA.
Dr Akova worked as a professor and the chair of Ophthalmology at the Department of Ophthalmology in Baskent University, School of Medicine, Ankara between 1997 and 2012. Professor Akova currently works at Bayındır Hospital in Ankara as the director of Department of Ophthalmology. She has published 140 peer-reviewed articles in international journals, another 200 articles in Turkish ophthalmological journals and 11 book chapters, and well over 200 international abstracts. She is also editor of The 1st and the 2nd edition of Textbook of Ophthalmology published in Turkish.